Peoria's Trusted Mover Since 1935
Let Our Family Move Your Family
For over 80 year, Mordue has been the trusted name for Peoria families and business on the move.
Mordue is local family-owned and operated Peoria moving company. We take great pride in delivering family-oriented care and award winning moving services. Our family of movers will take the extra steps to meet your moving and storage needs and exceed your expectations. We will professionally pack, load and move your items, and work hard to maintain your trust and create a customer for life.
When you move with Mordue, we will treat you like family. Call us at 1-800-359-3011 to learn more, and to get a free move quote.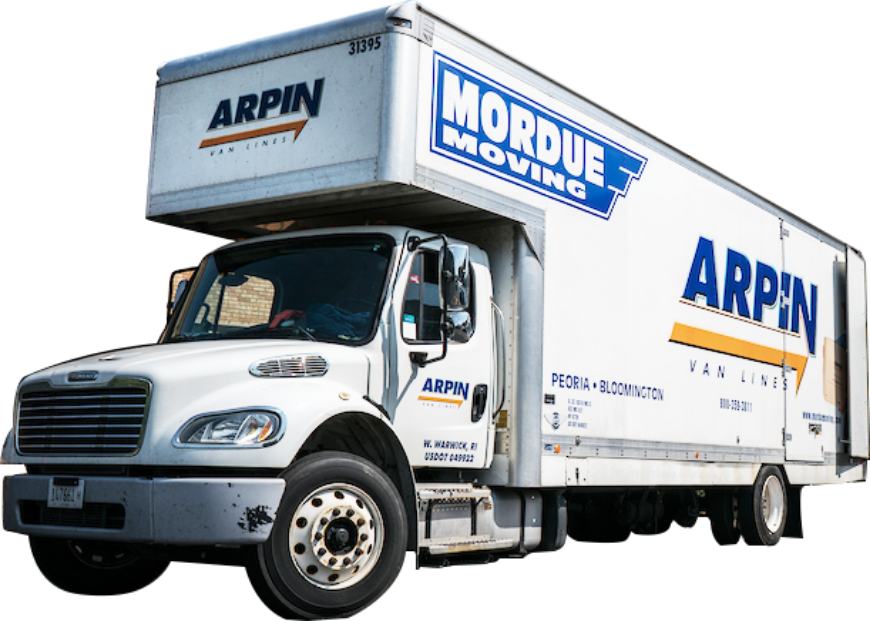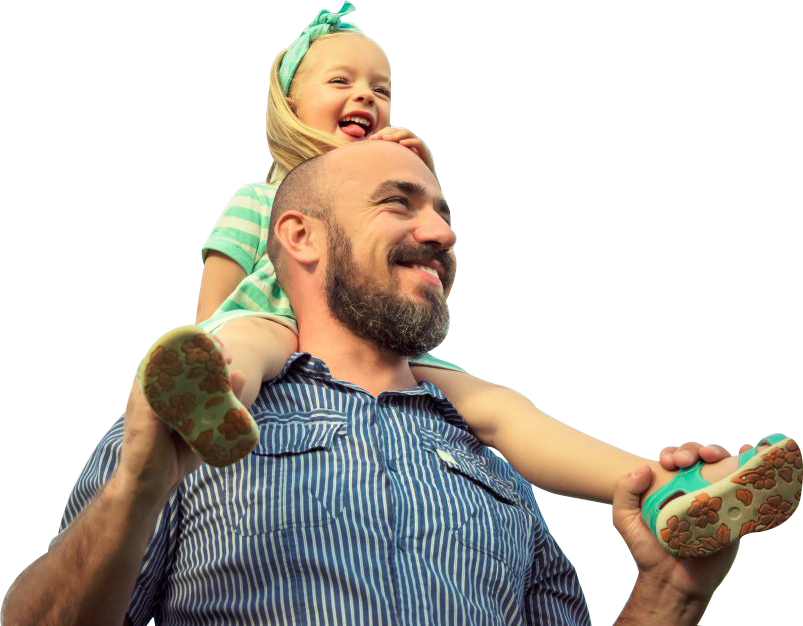 The Mordue Edge
Our Pledge to Stress-free Move
The Mordue Edge is our commitment to minimizing your move-related stress and maximizing your satisfaction.
Mordue Moving & Storage has the moving solutions that you need — including an array of services we call The Mordue Edge, our commitment to delivering stress-free service and optimizing your satisfaction. To make sure you always get The Edge, we take extra steps that other movers may skip. Learn More
Our Moving & Storage Services
Peoria's Long Distance Moving Specialist
Mordue Moving & Storage is an interstate agent of Arpin Van Lines in Peoria IL. We proudly serve the moving needs of families locally in Peoria, Bloomington, and central Illinois region. And as an Arpin agent, we provide moving services throughout the country and the world.
Arpin Van Lines is one of America's best moving companies. For over 100 years, the Arpin family and its worldwide agency network have been providing award winning moving and storage services. Arpin was recently named the top corporate moving service provider by Trippel Survey and Research – three years in a row. As an interstate agent for Arpin Van Lines we are the Peoria-area mover who has the resources and experience to move you anywhere in the country or around the world… Read More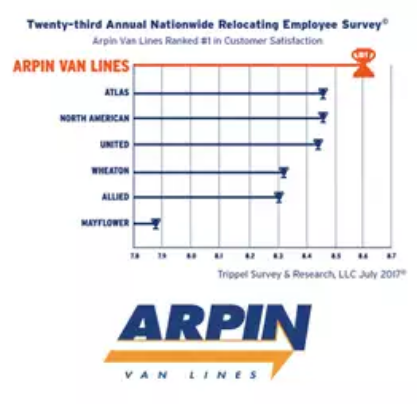 Local Moving Services
You Can Count On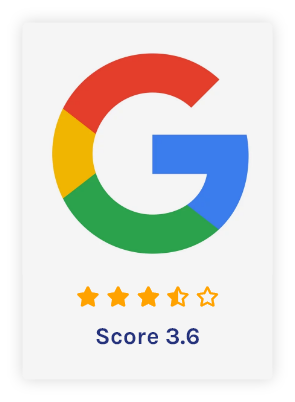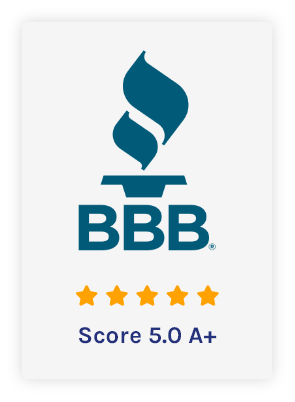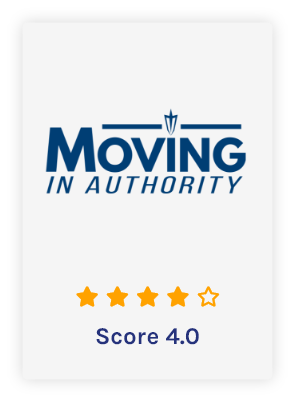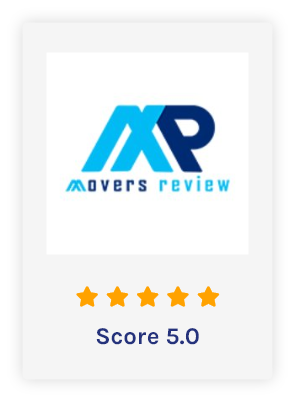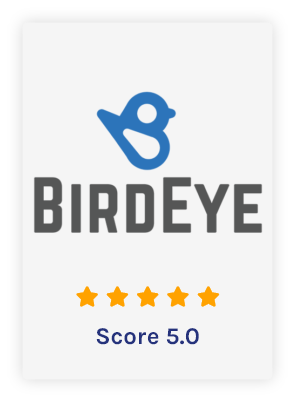 Customer Reviews
Raving Fans
I was extremely satisfied with Mordue Moving. Everyone I talked with was very professional and answered all of my questions. I don't plan on moving again for awhile, but I do plan to use Mordue again. I also intend to recommend them to everyone I know who is moving. Thank you.

D. Huber

Your employees did a quick and excellent job of moving the items. Anyone who can get an upright piano downstairs without damaging the stairway or walls deserves the highest kudos. Plus, they have my intense gratitude for getting my most prized piece of furniture—my heirloom china closet—to my new home in great condition. I don't know what they get paid, but I recommend a raise!

A. Sanders

Your group of movers, both for the local part of the move as well as the long distance part, were outstanding professionals. One of the things that impressed me the most was their excellent people skills. It was an absolute delight to work alongside of these guys. We probably had the hottest two weeks of the summer for our move dates, but I never heard one complaint out of any of them. Their cheerful, humorous attitudes were certainly contagious and made the move much less stressful. I've shared the success of our move with many friends, and hope you will reap the benefits in the future. Thanks for sending such a dedicated group.

B. Roundtree

The crew arrived promptly, worked diligently throughout the four days of packing and loading, and took great care of our belongings. We were impressed with how many questions they asked regarding the care and placement of the items both during packing and at the time of delivery, something we did not experience during our other two moves with other companies. Thank you for making our stressful time of moving a little less stressful, and even somewhat enjoyable. We wish our crew the best, and thank them again for the great care they took with our belongings and our home.

B. and L. Watson

I must tell you that we were more than satisfied with the service and care provided by your firm. This is the second move my wife and I have made in the last five years, and both times we contracted with Mordue Moving to handle the 'big stuff.' This most recent move solidified my belief that should I ever decide again to move, there is no other firm in the area that I would call. Consideration of your customers' needs and the ability to react in an unusual situation is what puts you ahead of the competition. We will be moving again shortly, and you can rest assured that we will consider no one other than Mordue.

B. Allen

I was recently moved by Mordue from Cleveland to Peoria. I was very impressed by the Mordue drivers. They went above and beyond what most movers would have done. Based on this wonderful experience, I would definitely recommend Mordue to anyone, and plan to use Mordue in any future moves.

S. Arricle, Peoria mover
Our eighty years of experience enable us to provide expert advise an guidance throughout your move.  Here a few of the move-related questions that we frequently get.  Please click here to see a full list of moving tips and FAQs.
You don't. However, for interstate moves, the Federal Motor Carrier Safety Administration maintains a searchable database of interstate movers. As an Arpin agent, Mordue performs interstate moves under Arpin authority. Customers will not find Mordue on the FMCSA website but they will find Arpin Van Lines, US DOT #49922.
For intrastate moves, consumers should verify that the mover is registered with the Illinois Commerce Commission. Customers can verify registration at www.icc.illinois.gov/utility/defaulthhg.aspx.
Yes. All members of our team are background-screened through HireRight and if they will be working on Arpin moves they are screened through Arpin's system as well.
While we take every precaution to prevent loss or damages, they do occasionally occur. The claim process is handled independently of Mordue Moving. When an item is lost or damaged, a claim is filed either with Focus Moving Solutions (for intrastate) or with Arpin Van Lines (for interstate).
While many facilities claim to be "Climate Controlled", this is typically limited to controlling temperature only. By contrast, our warehouse is humidity- and temperature-controlled year-round by an automated system. Customers are welcome to visit our facility and take a tour of the climate-controlled warehouse.
Packing can be performed by our trained personnel or by the customer. Either way, we will take every precaution while the goods are in transit. It should be noted, however, that when goods are packed by owner, the company's liability for loss or damage may be limited.
We have all supplies needed to pack anything from salt and pepper shakers to king size mattresses.
Other than the time, effort, and potential for injury or loss of friendship, a self-move can be very costly to your wallet as well. Renting a moving vehicle, renting equipment, buying boxes and packing materials, fuel, road tolls, damages to property or belongings, food and lodging on the slower-than-normal road trip, etc., adds up quickly. If you think it's expensive to hire a professional, wait until you hire an amateur.